What Can We DO?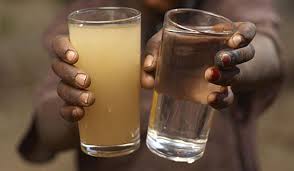 There are many ways to help defeat this problem. There are many organization like the, Water Project, who help give and fund communities in need of water. You can look at their website and find a way to donate or do even more. Other ways to help is by seeking out other organizations or even start one yourselves. Saving water also is a big impact because water itself is a limited resouce and with the many people in the planet it needs to be protected and used sustainably. You can even purchase water bottles that help give water back to communities or start some school fundraiser and donate. The main idea is there is always a way to help decrease water scarcity and get people who are in poverty or at a disadvantage the water they need to survive their daily needs just like fortunate people in well developed contries.

**AT THE HOME PAGE THE BLUE BUTTON AT THE BOTTOM OF THE PAGE DIRECTS YOU TO THE GOOGLE HOME PAGE. THERE YOU CAN RESEARCH WHAT WAYS TO HELP OUT OR DO A LITTLE MORE RESEARCH OF YOUR OWN.**
These videos are all sorts of which clean water is attained and how it is that we can impact the lives of people who suffer from scarce clean water.